Back to Attraction Main List
Air Adventures I Attractions & Theme Parks I Bicycle Tours I Boat & Eco Tours
Cruises I Cultural, Special Interest & Museums I Dinner Theaters
Entertainment Complexes I Fishing & Fish Camps I Golf & Tennis I Horseback Riding
Miniature Golf & Amusement Centers I Sightseeing I Sports & Recreational Activities
Water Parks I Wildlife Refuges & Zoos
Click Here To Join our mailing list!
Each month you will be notified of new additions to this site!
You may also receive special offers from our sponsors!
FREE PlanetFlorida Member E-MAIL
Music Groups I Musicians I Artists I Actors I Businesses I My Pet
Resume Style I Restaurants I Professional I Models I Hotels I Attractions I Personal
$10 per Month Web Page Service
Web Design I Web Hosting I Get Listed
Forums I Florida State Links I Our Sponsors I Other Planets
Contact Us I Policies I Home
- Site Map -
© COPYRIGHT 1999 Tinker Graphics & Promotions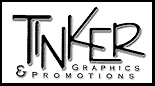 tink@planetflorida.net